In this 4th installment on our series of infographics on the World Bank, People Over Profit analysed the major corporate contracts issued by World Bank to Indonesia.
Indonesia borrowed an estimated total amount of 17,144,094,843.85 from IBRD and IDA from 2008-2017.
In the same period, only three out of the 10 largest contracts awarded by the WB went to Indonesian companies. The rest were awarded to TNCs/MNCs from Japan, South Korea, Italy, and China.
Looking at the total amount of contracts awarded to the same companies from 2008-2017, we found out that foreign companies are also on top of the list.
Alstom is a French MNC focused on transportation and power transmission. It has presence in 21 countries across the globe. Sumitomo is a Japanese corporation involved in transportation and construction systems, infrastructure, media and ICT goods, and extraction and trading of minerals and metals. It has presence in 66 countries around the world. Daelim Industrial is a Korean company involved in housing projects, transportation infrastructure, and petrochemicals. Astaldi is multinational construction company based in Rome, Italy. Its services include construction of railroad, streets, motorways, bridges, airports, and hydroelectric power stations. It has approximately 100 projects in over 30 countries. LG CNS is Korean company providing information technology services. It is a subsidiary of the Korean LG Corporation. It has presence in 17 countries.
Rekayasa Industri,Waskita Karya, Wijaya Karya, and Adhi Karya are Indonesian state-owned companies involved in infrastructure, energy, transportation, and real estate. Jaya Konstruksi Manggala Prata on the other hand is an Indonesian construction company engaged in infrastructure, asphalt and LPG trading, concrete manufacturing, and mechanical and electrical engineering.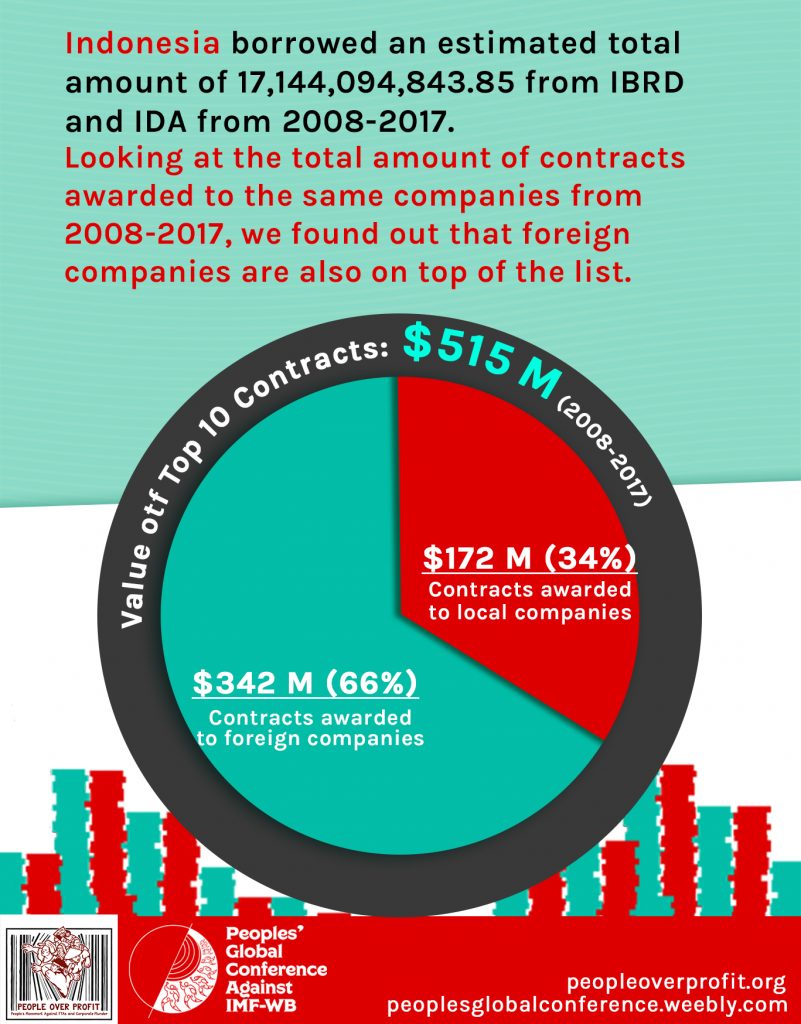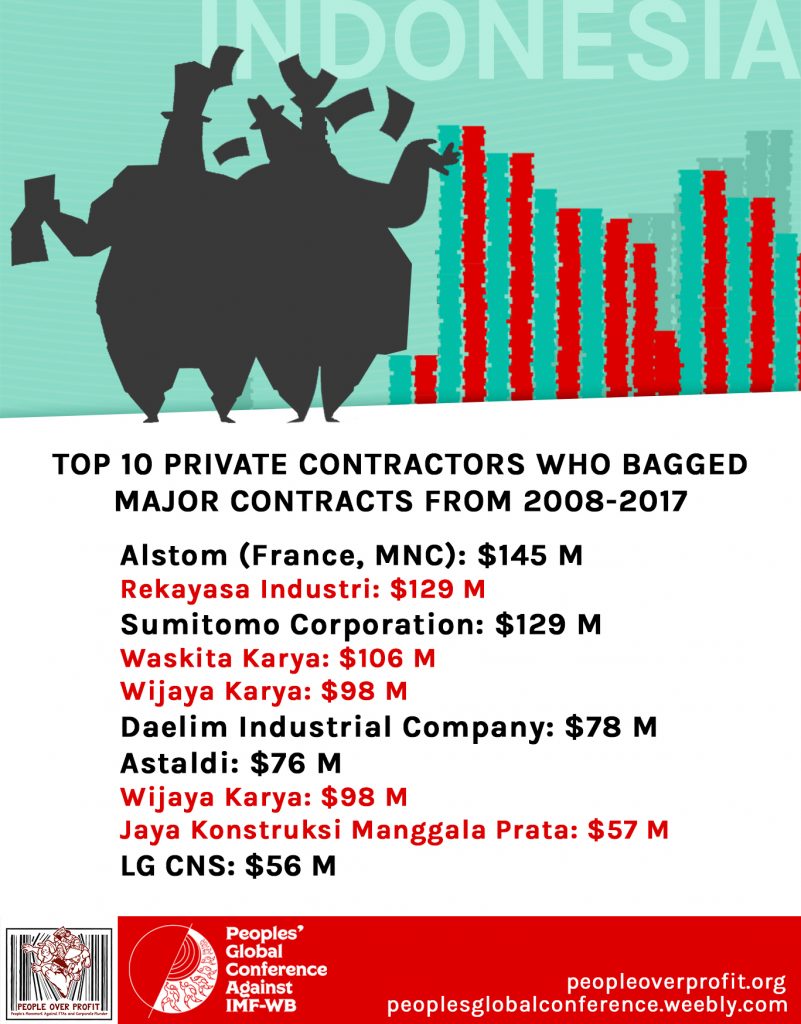 Previous: China