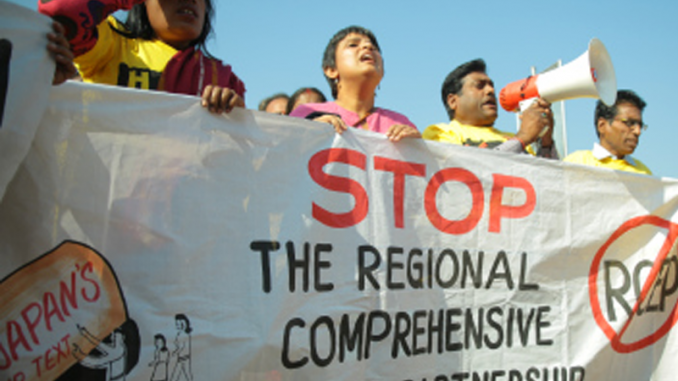 The RCEP is expected to impact on the lives of 3.5 billion people living in the region. It has been negotiated in secret, so while certain corporate and business groups have been invited to the negotiations by government officials, ordinary people who will be most adversely impacted have had no say whatsoever.This trade agreement will severely curtail people's rights and freedoms. It will give wealthy governments and large corporations the authority to reach across borders to impose constraints on a vast range of domestic non-trade policies. It will alsocement corporate power and rights over national public interests law and the duty of governments to govern in the interests on their people. Land grabbing will increase, fueling further militarization and conflicts. Women will also be denied of their rights as traditional keeper of seeds and knowledge of their community.
Neo-liberal economic policies of competition, privatization, liberalization and deregulation have the most negative impact on the poor. Women comprise of 70% of the world's poor. 
People's movements are growing and rising. National and civil societies from across the region are coming together to rise and mobilize against RCEP. Join us as we call for an absolutely end to unfair trade agreement the RCEP, and for a framework that aims to reduce inequalities of wealth, power and resources between countries, between rich and poor, and between men and women.